(Topsport) Talent and Education European Network
The dual education of top sports talent is an enormous challenge within the field of education and sport, the individualized education approach and guidance. The goal of the Topsport Talentschool Tabor College is to build an EU network. We call it T.E.E.N., which is short for: (Topsport) Talent and Education European Network. The abbreviation reads 'Teen', as in teenager, the age we focus ourselves on within our T.E.E.N. activities.
By job shadowing, the Erasmus plus programs KA 101 (2018-2020) and KA 122 (2021-2023) gives Tabor College the possibility to visit the best European top sport talentschools and to invite them to participate in T.E.E.N.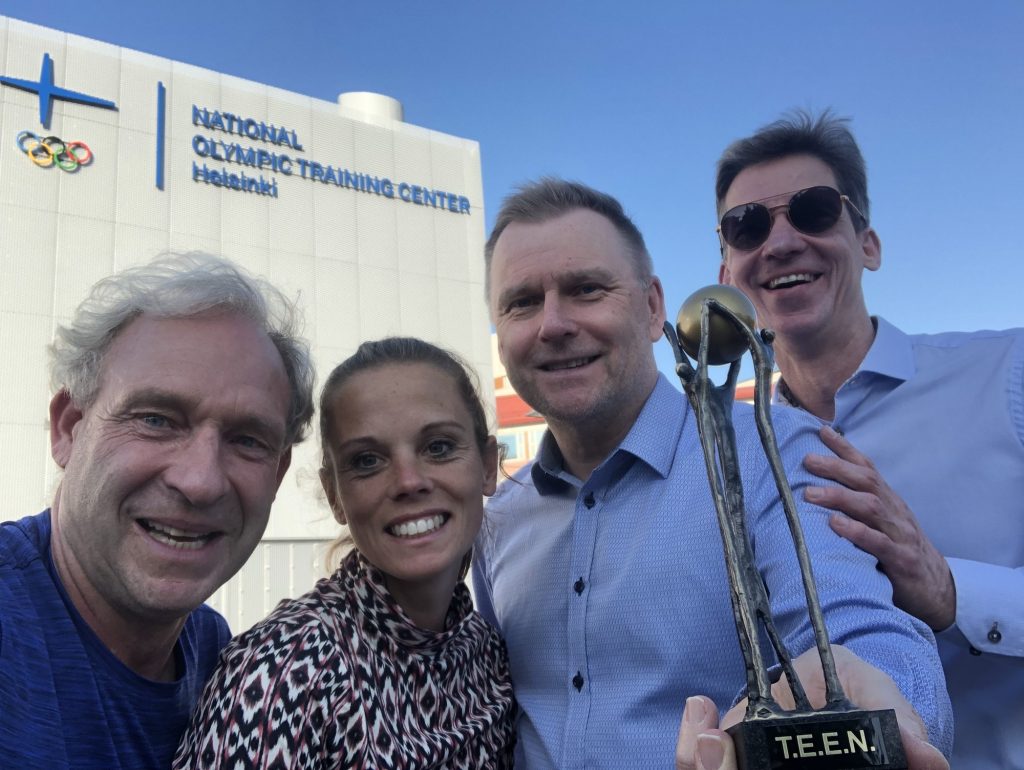 The goal of T.E.E.N. is to share best practices. We focus ourselves on creating a network to exchange knowledge and experiences about flexible education in vocational schools connected to elite topsport talent programs of sport foundations.
On all the photos we took during visiting our members, you can see the symbol of T.E.E.N. The symbol is called 'Bundled Collaboration', which is indispensable in the dual education triangle: 
Home – School – Sport.
At the moment, there are ten T.E.E.N. members within the EU:
SLZB Berlin, Germany (visit 18-21 Dec. 2018)
Stedelijk Lyceum Topsport Antwerpen, Belgium (visit 13-15 May 2019)
Drammen Videregående (Topsport) skole, Norway (visit 9-11 Dec. 2019)
Les CAR and the High Performance Center Elite Sports CAR, Sant Cugat, Barcelona (visit 5-7 Feb. 2020)
Sportlycée Luxembourg (visit 8-11 March 2020)
C.S.J.C. Ajaccio, Corse (visit 7-9 Nov. 2022)
Flensborgarskólinn, Iceland (visit 14-16 April 2023)
Mäkelänrinteen lukio – National Olympic Training Center Helsinki, FInland (visit 21- 25 May 2023)
I.s.s. Des Ambrois in Oulx, Italy (visit 4-6 June 2023)
Topsport Talentschool Tabor College, Hoorn, The Netherlands 
To give you more insight in our activities, we will share two of our best practices with you. Click the link to download the PDF-file.
More information?
If you have any questions about T.E.E.N., please don't hesitate to contact us. Reach out to Tom de Groen via phone (+31 6333 101 06) or email him.